Dish of the Week: Gumbo Fried Rice
My my, it's hotter than a hog on a highway. I sure could go for some down home cooking right about now, some sweet tea, a rocking porch… OK, Tennessee Williams I'm not, but let's talk about Brasa, Chef Alex Roberts' ode to southern comfort food. I love Brasa because you can get a big chunk of meat, a side, and some delicious cornbread for $15, and it's in your mouth practically before you're done ordering. This time, I decided to zag from my normal zig and got the gumbo fried rice. It fits my preferred mode of eating: pan fry a bunch of shit and dump it on a plate for me. This dish has got shrimp. It's got okra. It's got andouille. It's got sweet peppers. Scrambled eggs. Rice. Scallions for garnish. Some sauce that I don't know what it is, but it's: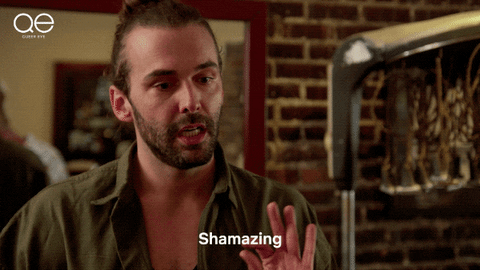 I tore through it like a kid on Christmas morning. Rice has a long tradition in so many cultures, and while I typically think Chinese whenever I think "fried rice," you only need to watch Sean Brock talk about veggies and Carolina Gold rice to know that this bish has deep roots. Chef Roberts knows his flavors, and there were tons of them here, but the bowl as a whowl really carries the day. There's no star here, the full ensemble sings this body electric. It's nigh impossible to hype one element, because this is all about making you feel warm and taken care of. I felt so good wrapped in my rice blanket, that I. don't. even. care. that I ended a sentence with a preposition. It's a, "Mom, I'm hungry," dish. It's a trap-those-last-grains-of-rice-between-your-fork-tines dish. It's easily my dish of the week.
If you go: Brasa has two locations, Minneapolis and St. Paul, that are open Tue-Sun. Everything (other than a whole chicken) is under $15. And always splurge for the cornbread.