Oh hi, Hai Hai.
I see you.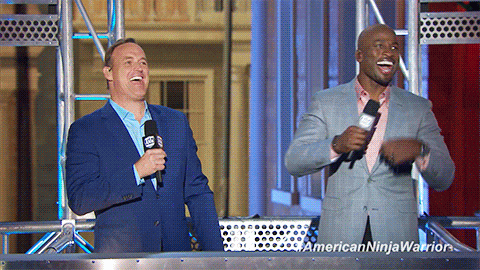 You want some good food, good drinks? Go to Hai Hai.
We visited last week, before the April Hothening, but even then, it still felt nice to escape (still) winter and into a tropical island paradise, even for an hour. First off, Hai Hai has everything a Northeast restaurant should have: a neon sign out front that I would've bet good money doesn't actually light up (but it does!), an otherwise brightly colored exterior that doesn't fit in with the neighborhood, and a quirky name. Just by walking in, I needed only a mustachioed guy wearing a hat two sizes too small to make my Northeast Bingo.
Once inside, I noticed the same beach party aesthetic shared by their sister restaurant, Hola Arepa, but with a decidedly Southeast Asia flair. It's just as tropically colored and festive as Hola Arepa, but with more bamboo. (Full disclosure: I may be imagining the bamboo.) I also wasn't the only one to notice; halfway through dinner, The J, completely earnestly, remarked, "This reminds me a little of Hola Arepa." Hm… interesting, J! #quoteofthenight #QOTNnominee
I arrived a bit early (for once), so I sidled up to the bar for a happy hour cocktail, and kids, that first sip might've been the best moment of the night. The bartender steered me toward the Old Town Saigon, an Old Fashioned riff with cognac, cinnamon liqueur, and orange bitters. That took me to a place, man.  I want to sit on a rocking chair, sip that drink, and watch the sunset for the rest of my life. You know Big Red? That chewing gum I buy sometimes, because it's a fun punch in the teeth of cinnamon? Yeah… this wasn't that. It was smooth and cozy, with the cinnamon sweetly shining through just enough to make a booze-on-booze drink not taste too boozy.
Getting to the food, One thing to know — true for us, and I've heard from others — the food comes out fast. We were OK with it because we had another stop that night and were a bit crunched for time. But if you want to make a night out of it, you may have to either order as you go, or explicitly ask your server to course out the meal for you.
That said, everything tasted great. Our "first course" consisted of spring rolls, cream cheese wontons, tofu bites, cauliflower, and brussels. The tofu came with a lime leaf sauce that was incredible. Full of acid and tang (no, not Tang… but maybe?), it really made the simple, fried tofu pop.
The cauliflower had a coconut curry sauce that was a pure tropical delight to eat, and the brussels were predictably tasty. The spring rolls looked the part of any you could get at [Generic Asian restaurant], but they blew me away with their complexity. They hit every note: fresh veggies, pickled veggies, some pork umami, and a salty, crunchy egg roll skin stuffed inside that's a bit of pure genius.
However, the wontons stole the show. Picture in your mind, and on your tastebuds, your standard cream cheese wonton. (Don't lie — we've all had them.) Now mix that cheese filling with some chicken liver pâté. It's better right? Not only is it less cheese per capita to weigh you down, but the liver adds a richness and fullness that I have never gotten with wontons. Now imagine dipping that improvement into a bomb of passion fruit-chili dipping sauce. It was crazy flavorful. The whole thing was bright, rich, deep, and satiating. Further, both the Old Town Saigon and the wontons are on happy hour, so… why are you still reading this?
For the mains, we got Hanoi Sticky Rice, Turmeric & Dill Fish, and an "Assembly Required" Vietnamese crepe with pork belly and shrimp.
Apparently you're supposed to cut that up and put it in the lettuce — and I'll be honest, it was better that way — but like, the thing is already… assembled… no?
But hey — it tasted great. There was a lot going on, between the pork, the shrimp, the crunchy fried crepe, the fish sauce, the hot filling with the cold lettuce — while not the best dish we had, I think it showcased what Hai Hai can do more than anything else we ordered.
Otherwise, the mains piled up quick, and I started to worry about getting to our next stop, so my memory is a bit of a blur. The turmeric and dill both really punched through on the fish, while the fish itself kinda didn't. But turmeric is great (and super healthy!), and I love dill equally as much as Drew hates it. (Plus, it gave us a tight five of dill puns: the fish was a big dill. The most idillic part. We almost couldn't handill it.) As for the sticky rice… "Make sure you mention that it's sticky." "And that it's rice." #quoteofthenight #QOTNnominee
Overall, Hai Hai lived up to the hype. It's a gorgeous space, amazing drink(s), nothing we ate was bad and some was truly great. We had to rush out of there, though, because we had a date with a whiskey distillery that we just couldn't miss… (Brother Justus write-up probably coming soon.)