FDC Supplemental: The Dirty Bird
Chef Erik Harcey's new take-out rotisserie chicken spot behind Upton Forty-Three is indeed dirty, in the best sense of the word. Unlike his other creations, The Dirty Bird is straight forward and familiar and much like his other creations, I can't wait to eat it again.
You'll notice when you walk in the simple choice right in front of you, whole bird, half bird or a sandwich and then five different sides to choose from.  Since I'm not the hound and neither is Kate, we opted for the half bird, some roasted carrots, cabbage with lime and some wildrice-aroni (the Minnesota treat?) and two sauces, a white BBQ and a spicy honey mustard.
The Chicken:
First off, I have a whole new understanding of the Hound and why he loves chicken so much, once you eat something this good, you'll spend the rest of your life searching for it, that must be why he's so angry all of the time.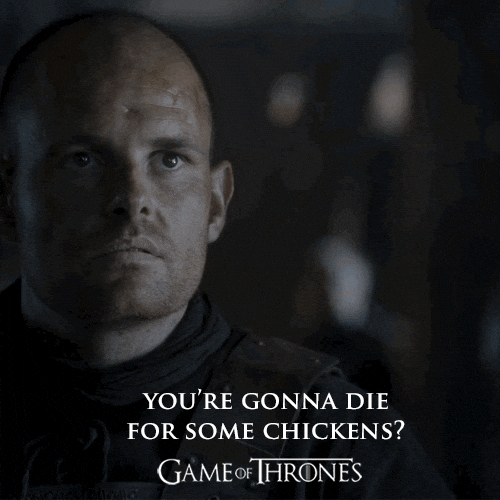 The bird was rotisserie heaven (RIP Oscar Taveras). Generously rubbed with their signature herb and spice mix, the bird is roasted and then pulled off fresh, chopped in half and delivered in an old-school paper bag for you to enjoy. Every bite is packed with happiness, but the best part is the skin (duh), with that dirty bird rub coating it to make your mouth water. The bird itself is juicy and the meat falls right off the bone (as much as chicken can anyways).
Fancy Dinner Club Tip: While it may not be very "fancy", ditch the fork on this one, dig in with your hands and thank me later.
The Sauces:
Two sauces, get them both. First, the white BBQ sauce. For those unfamiliar with this less than traditional sauce, its mayo based, making it more of an aioli than a BBQ sauce. It's sweet, tangy and something everybody will enjoy. The second sauce was what tasted like a spicy honey mustard. This was my favorite, but it did have a solid kick, so eater be ware, start slow and work your way up, I wouldn't want you to burn out your taste buds before enjoying every last bit of chicken.
The Sides:
The sides were thoroughly enjoyable if a bit unremarkable with the carrots being the consensus favorite. There's something about simply roasted carrots that's incredibly satisfying. Tender yet crunchy, charred and still a bit sweet, if we could do our order all over again, we'd get the large side of carrots instead of the small.
Second place was the wildrice-aroni. To be honest, my main reason for ordering this was the name, but it is a solid addition to a picnic basket. Think of a simple wild rice mixed with some chopped up spaghetti noodles and then some straight forward seasoning. This side screamed MINNESOTAN to me, it wasn't loud or in your face, just combined two familiar things people like into something unique, much like our hotdish obsession.
Last and least, the cabbage with lime was initially a disappointment. As refreshing as it was, it was literally red cabbage with a lime squeezed on it. Totally expected more from this side. Lucky for us we had some extra white BBQ sauce! That white BBQ sauce turns this cabbage with lime into one of the best coleslaws I've ever had! This new dish that I'm dubbing COLESLAW gets two big thumbs up.
Lastly, I need to give a shout out to Whistler Craft Soda. We had a classic lemon-lime and then a not yet classic but damn well should be blood orange-ginger. Crisp, clean and refreshing, exactly what pop (the correct term for the soft drink) should be. I don't drink pop, but when I do I drink Whistler.
One complaint that I do need to mention was the wait. There was one person waiting for their order when we arrived, allowing us to order instantly, which was great. Being that it's a take-out operation I expected to receive our food rather quickly, but we waited over 20 minutes to receive our order. Even with the wait, which was well worth it, The Dirty Bird is fantastic, I highly recommend recreating our night of grabbing some chicken and sides, making your way over to Lake Harriet and enjoying a fantastic summer night in Minneapolis.